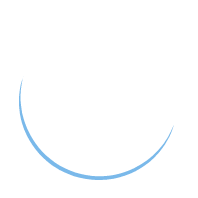 "I'm happy to know and work with Donald. I've always found him to be responsive and concerned about the people around him. He's very professional and someone who takes great pride in his work. He can always be relied upon to do a great job. I recommend him without hesitation."

"I have partnered with Donald on a number of group benefits clients for a number of years and have always been very impressed. He is quick, responsive, and very knowledgeable in group benefits. Donald is very easy to deal with and solution minded and would recommend him to my professional clientele."

"Donald Chu has handled the group benefits at my previous firm and has been my personal insurance advisor. I find Donald and his team very professional, thorough and very familiar with lawyer's needs. I am pleased to have Donald as my advisor and have recommended Donald's services to my colleagues."

"I have been involved with our insurance industry association, Advocis, for the past number of years through the local Vancouver chapter. Within the past year, Donald has joined a number of our chapter committees and volunteered his time and expertise. Donald has been a valuable member of the committees helping the Vancouver Advocis chapter maintain a leadership position. I look forward to continuing to work with Donald in the future."

"Donald has been our advisor for a number of years and we are very impressed with his advice in helping us evaluate our needs and make sound recommendations to our benefits plan. Donald is not only knowledgable but also has our best interest in mind. Donald and his team at BenefitDeck are also very responsive in providing assistance to resolve issues with insurance companies. We are pleased to continue working with Donald at BenefitDeck."

"With the advice of Donald Chu from BenefitDeck, we saved significant annual premium. Further, we were also entitled to a major refund from our previous insurer's retention accounting policy. Donald further protected us from future premium increases by negotiating a maximum renewal cap with the new provider. I would highly recommend Donald to other business associates who are looking for expertise in the group benefits area."

"We interviewed a few insurance brokers when looking for a plan and Donald was highly recommended by an industry colleague. Donald stands out as a confident specialist in the field and we ended up selecting him as our benefits advisor. He accommodates our company's specific needs, and he always exceeds our expectations."

"Digital Alberta is pleased to announce that we have partnered with BenefitDeck Consulting Ltd. to establish a benefit program for our members. After months of due diligence, the board has decided that it would be a major value add for our members to partner with BenefitDeck and provide access to a benefit plan catered to the digital media industry."

"Donald and his team stepped up to provide the Real Estate Investment Network (REIN) with a benefits program that supports the needs of our members. Donald over-delivers on what he says he will do. It is always a pleasure working with Donald and his team and we look forward to the years to come."

"BenefitDeck has been able to help us curb the escalating cost of health benefits year after year. As a small business, having a benefit plan without compromise to the level of benefits we provide our employees is important. We know we can always count on him to get the best results on our behalf."

"Donald and the team at BenefitDeck always work hard to come up with solutions to address our concerns. We have had issues with staff turnover and seasonality in our industry and Donald has the solutions for our problems. Donald's team is always quick to resolve claim and plan issues. I have recommended Donald to many other of my fellow franchisee owners."

"Donald Chu has handled the group benefits at my previous firm and has been my personal insurance advisor. I find Donald and his team very professional, thorough and very familiar with lawyer's needs. I am pleased to have Donald as my advisor and have recommended Donald's services to my colleagues."

"Donald Chu at BenefitDeck has helped our organization achieve the goal of providing meaningful enhancements to our benefits plan and financial savings that fit our budget. Further, Donald has helped us negotiate a longer low rate guarantee period compared to our previous arrangements. I'm very pleased to recommend services of BenefitDeck Consulting Ltd."

"Donald Chu of BenefitDeck helped us choose the best plan for our company's needs. Through the process Donald was quick to respond to the questions we had. Donald's attention to detail and knowledge on taxable benefit issues was valuable as we setup the plan. We continue to work with Donald and value his service to assist us with future changes required in our benefit plan."

"Donald and BenefitDeck have completely exceeded our expectations. Donald has always been thorough and friendly answering any of our questions. His responsiveness is extremely quick and he remains quite accessible. Additionally, I've always been impressed with Donald in handling any of our challenges. He routinely finds a solution that suits our needs. We continue to be pleased with Donald and BenefitDeck and plan to retain them as a service provider in the long term."

"Donald Chu of BenefitDeck helped us reorganize our benefits platform and structured a new customized plan that: mitigated previous annual increases, lowered our costs, enhanced overall benefit levels and health care choices for our employees. Most importantly, it increased our employee satisfaction. Thank you Donald, for the solid advice and creative plan design."

"When we decided we needed a new take on benefits for United Front Games we talked to many people and decided to go with BenefitDeck. Donald Chu already knew what a company like ours needed from a benefits package and proceeded to deliver exactly what we needed for less than we thought possible. Donald's help, patience and delivery has been superb every step of the way. We couldn't have made a better choice for UFG than going with Donald and BenefitDeck."

"We are pleased to have Donald Chu and his team at BenefitDeck handle DigiBC's member health benefits plan. BenefitDeck has created a plan for our members that allows us to raise our voice in the industry. Our members are very pleased with BenefitDeck's level of professionalism and support and we look forward to working with them in the future."

"When we put the word out to our network that we required an expert to assess and set up our company's benefits package, the trusted recommendation was Donald and his company BenefitDeck. Donald's response and service was immediate, comprehensive, and we received exactly what we asked for (what a wonderful things to be able to say). Our initial experience was not unique either, Donald and his team were always on call for inquiries and changes as required. We couldn't have asked for more when considering how best to ensure our team received optimal care for our investment. We continue to recommend Donald and BenefitDeck without hesitation."