New LinkedIn Post: Attracting Top Talent with a Competitive Benefits Plan
18-Sep-2014
by BenefitDeck
clicks:
2054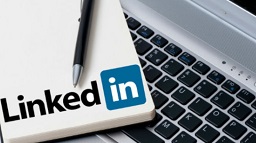 According to the
2013 Health and Voluntary Workplace Benefits Survey (WBS)
, employees believe that the benefits package of an employer is extremely (33 percent) or very (45 percent) important in their decision to accept or reject a job. In the technology industry, where competition for top talent is fierce, positioning your employee benefits plan as a differentiating asset could mean the difference between having that A-level employee sign on the dotted line or run to your competitor.
So how can you use your benefits plan to ensure your organization is attracting the best talent in the market? Below are five simple steps which will allow you to establish your benefits plan as a new competitive advantage in your recruitment efforts.
Click here to see the 5-Step Process to Up Your Perks and Stand out from the Pack as an Employer